SUPPORT
CASTLE GOLF SUPPORT
CONTACT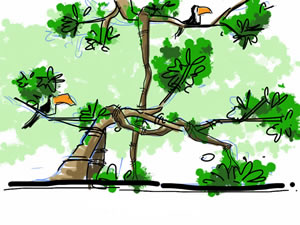 ONCE YOUR COURSE IS COMPLETE, WHAT SUPPORT CAN YOU EXPECT?
Castle Golf has always sought to be available to help you with issues that may arise. A good bit of support is simply the knowledge that we are available to take your calls when you have a problem. Typically, you will have very few maintenance issues.
You will be given a Manual on Maintaining Your Course and a complete set of technical course drawings. This will answer most of your questions. When the manual doesn't have the answer you need, we will gladly assist you with our telephone support service. Sometimes is means connecting you to your project manager, the person who knows your course best of all.

Castle also provides clients with a manual on maintaining their facility to further help achieve success. Successful owners have also proven very helpful.

Castle Golf maintains a group of client/owners who are willing to share their experiences and ideas with others, including new comers to The Network. These names are made available on a case by case basis when you call Castle Golf and have a conversation about your needs. There are many experienced and knowledgeable owners who are willing to do this.

For excellent support please contact us
Castle provides a standard 12 month warranty on construction and materials. Though you will receive a written warranty, it has been common for our support to help you beyond that time with a spirit of accessibility and a desire to see you be successful.
It took us six years for our 'dream' to come true and the professionals at Castle Golf were with us from the beginning to end no matter how difficult the situation. Thank you for making us stand out from the rest of the competition and for your patience and professionalism
Project Gallery
Browse through our project gallery. A show case of past and present miniature golf courses we have built.
view
Fun Parks
Castle Golf can also assist you with other elements for your Fun Park : Go Karts, Bumper Boats and Batting Cages.
read more