TECH-INFUSED MINI GOLF


A COMPLETE SOLUTION FOR FEC OPERATORS
Golf Hole Features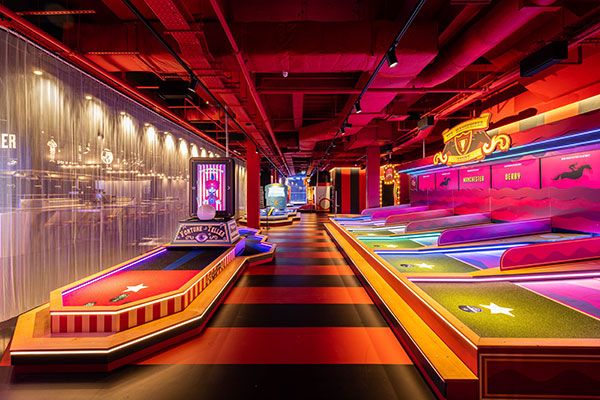 SMART SCORING – our unique technology counts every shot. No room for cheats!
TECH-INFUSED – every hole is brimming with a variety of gameplay-enhancing sensors.
REAL-TIME FUN – high-end media content reacts to in-game events triggered by players.
UNIQUE DESIGNS – the golf holes are substantial in size and imaginatively themed.
THE SIX-PLAYER – world-first innovation giving six players a shootout on final holes.
PRIZE HOLES – every course features a prize hole that is configurable for the venue.
GAMEPLAY VARIETY – the route to the hole may be obvious, but is it the highest scoring?
IN-PLAY POWER-UPS – use interactive sensors to tactically improve your score.
REPEAT PLAY – playing once is never enough when you discover the hidden bonuses.
ADVANCE BOOKINGS – integrate with existing booking system.
HIGH-SCORES – displayed across the location for added competitive element.
SOCIAL GATHERING – delivers a high-energy and exhilarating experience for all.
BRAND COHESION – customisable media content for fully immersive brand experience.
POST-PLAY – players receive personalised scores within hours to reignite the competition.
Venue Features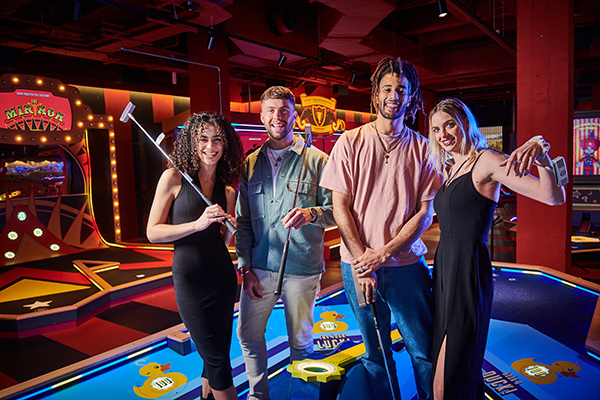 Customization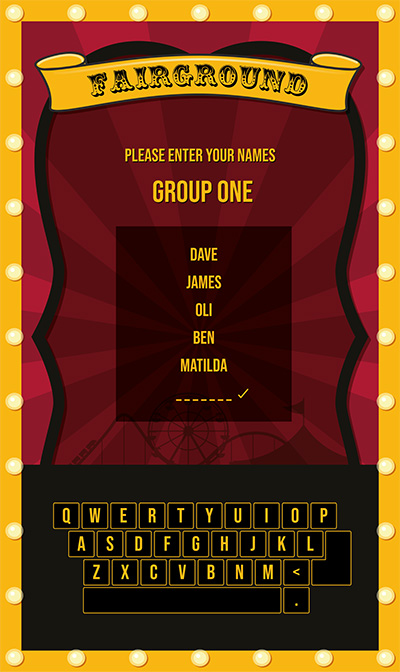 MEDIA CONTENT – localised for a specific venue with added branding and marketing.
GRAPHICS – bespoke environments can be designed to suit locations and brands.
COURSE DESIGN – holes can be designed using the same tech stack to the client brief.
MULTI-LINGUAL – any language can be imported for complete communication.
COURSE LAYOUTS – standard service includes course layouts and optimised circulation.
WORLD-RENOWNED – our award-winning design team can assist in interior designs.
BARS – a crucial part of the overall experience can be designed to brief.
FOOD SERVICE – we can deliver exclusive franchise options for burgers, pizza and more.
Location Design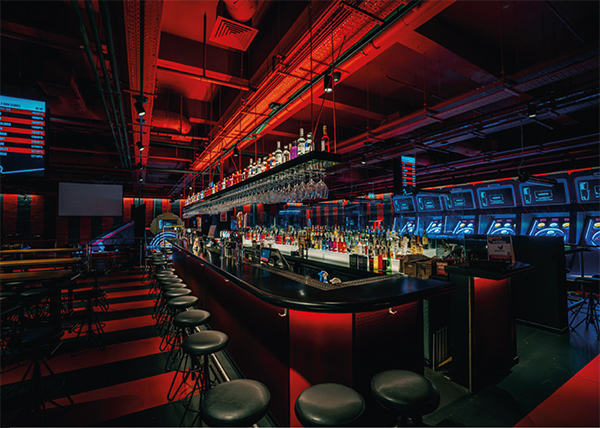 Support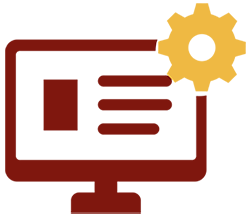 FULL TRAINING AVAILABLE – including on-site prior opening and on-going periodically.
OPERATIONS MANUAL – covering roles from management to customer-facing tasks.
MAINTENANCE MANUAL – technical documentation and on-site fix guides.
SOFTWARE – multi-level over the air support options available.