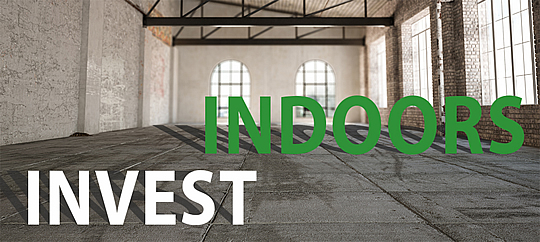 Indoor Investment
What are you doing with that underperforming arcade or play area? If you have an outdated space under your roof, revitalizing it with a new indoor attraction can do more than just improve its appearance, it can help boost your branding, expand your hours and even help you reach out to entirely new prospective guests. A new miniature golf track might be the perfect addition to your business..

Pick When You're Open
What hours or seasons are you open - -and would having an indoor attraction help you expand your hours or days of business? Do things taper off when it gets hot outside or when night falls? An indoor attraction like putt-putt can help guests stay longer and expand your hours and days of operation, regardless of the weather or time of year.
Beat the Weather
Whether you see a drop off in attendance when it rains or you just can't bring people to your outside attractions when the temperature gets too extreme, an indoor alternative can help you attract more crowds. Knowing there is an alternative can even boost your attendance on days when rain is in the forecast – but it is not actually raining. People who know they can just head indoors for a bit and still find something to do are more likely to take the risk and head out to play at your establishment when it is overcast.
Lower Maintenance Costs
Less sunlight, no exposure to the elements and less wear and tear on your course adds up to lower maintenance costs. From painting to repairs, an indoor attraction requires far less attention than one located outdoors and exposed to the weather. This also means you can be more selective with your building materials. Tiki huts or intricate water features, which would be ravaged by inclement weather outside, are all options indoors.
Easier Safety Monitoring
What's really happening on your course and in your facility? Outdoor ventures are exposed to more risk and may be more difficult to monitor. Outdoor security equipment requires extra logistics to install and maintain, while an indoor facility has coverage; mounting cameras out of the reach of guests helps you keep an eye on their progress without exposing your expensive equipment to tampering or the elements.
Also, if you live in an area where the local wildlife – those pesky mosquitoes – could be a problem, an indoor course keeps your facility and your guests pest free, even using live plantings and water.
More Promotional Options
Want to run a theme night, sty some specialty lighting or host a fundraiser? An inside golfing experience ensures that you have plenty of options. From playing in the dark (at any time of day) to a specialty light or laser show, you can control the settings your players enjoy. Host a blacklight night for teens one week – then switch to an oldies theme for adults the following weekend; an indoor venue makes it easy to set up, easy to change and easy to admit authorized guests.
Integrate More Technology
When indoors, it's easier to make sure your course features more technological options – people can be on your Wi-Fi and easily read their phone screens. We have a phone app available that can help. It's more than just a scorecard; this handy app allows for social channel integration and check-ins, rewards points and more. Offering selfie stations and the ability to check in and share makes it easy for your guests who enjoy social gaming and want to share the experience (and their victories) with others.
Learn more about that here.
Enhance your Brand
The right design team can come up with a fully branded indoor golfing space that enhances your existing theme and setup. The result is a fully immersive experience for your guests and one that enhances and makes it easy to promote your existing brand.
Heightened Profits
A well designed, well-built course can pay for itself in just a few short seasons, inside or out. The high number of participants that can use the course without feeling crowded combined with the wide age and ability level – and let's face it, the fun factor – ensure that your indoor course is an investment that will start earning for you rapidly.
Learn more about the latest innovations when it comes to indoor entertainment for couples, families and groups and find out what an indoor miniature golfing zone could do for you. Contact us to learn more about your options and to find out how easy it is to get started in your existing space